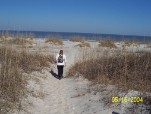 Tybee Island Adventures

by

Sandhillkar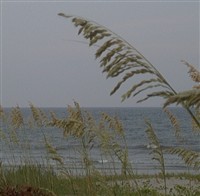 If you are looking to relax and recharge or if you are looking for adventure, try Tybee Island, Georgia.

Nestled east of Savannah, Georgia in the Atlantic Ocean, this quaint, laid back island is a treasure in today's fast pace world.
The island has one grocery store located near the south end of the island. There are couple convenience stores located on along Highway 80 (mid island). Lots of great restaurants! Several souvenir shops located in different areas of the island. Bands play at a couple of the restaurants near the pier on some nights. To get a really good feel and view of the island, you can rent bicycles or golf carts.
Normally, I try to plan my vacation in the off season, but one year my husband and I were there in July and it was so hot. We would sleep late, lunch at local restaurants, and tour some shops during the afternoon. Then we would walk around town and the beach beginning at at night!! Listen to this: adults and children were in the ocean playing at ; the bands were playing; families were walking and sitting on the pier! What an incredible night!! People walk the beaches early in the morning and late at night! Such a nice place that you can feel free and comfortable to enjoy nature!
Tybee Island Jewelry and Prints
At different times of the year, especially on the south end of the island, you can find sand dollars and starfish in abundance! I prefer to save the starfish and sand dollars by helping them back into the deeper water!

The ocean shares its treasures of seashells with the flow of the tides. Who knows, you may even find pirate treasure . Tybee is noted for its pirate history.

If you keep an eye on the ocean, you will see dolphins, cargo ships, and boats.

If you are lucky enough to be at the island on a full moon, you will experience the beauty of the moonlight glistening on the ocean waves. It is such an inspirational sight!

You will want to tour the Tybee Island Light Station and Fort Screven. You can take a dolphin tour or sign up for nature tours with the Marine Science Center located by the pier. There are a lot of activities to keep your family busy.
The ocean winds are perfect for kite flying. If you are more adventurous, you can try parasailing!
Tybee
Island
offers vacation rental homes, cabins, hotels, B&B's, condos, camp sites at various prices per the seasons. I always try to get an ocean view room or house! There is nothing like listening the
Atlantic Ocean
waves to relax your mind and body!
Of course, Savanna is only about 12 miles away if for some crazy reason you need to get a taste of the busy city life!!!