WHAT CAN I DO ON THIS ISLAND~~~?
Stroll the beach~
Create your own foot prints in the sand

Bring your fishing gear and fish from the beach!
Look
for dolphins, sea shells, crabs, jelly fish, star fish, sanddollars, and other sea creatures. Bird watch. Gaze at the different types of passing ships and boats. Fly a kite in the ocean breeze. Build a sandcastle. Enjoy the sunrise on the ocean. Be amazed on a moon lit night as the ocean waves dance and dazzle in the moon light.
You will be thrilled with Tybee after dark.
WARNING!

SEA TURTLES CROSSING!!


THEY LIKE THE DARK!

All front beach lighting must be turned off at 9 pm from May 1 to October 31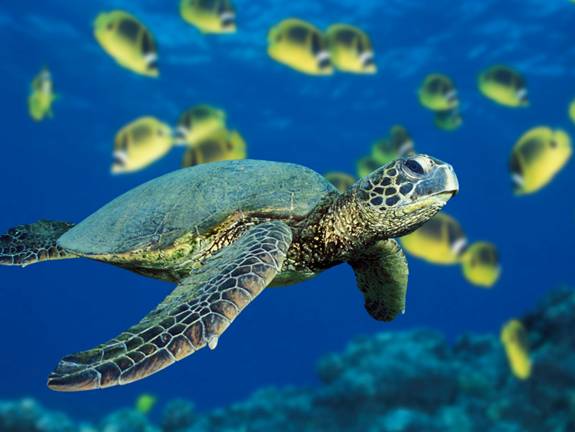 If you are on the island during sea turtle season, you may be fortunate enough to view this island treasure. For more information, check out the Marine Science Center page
The Tybee Island Marine Science Center is located next to the pier and pavilion. For a small fee you can enter and view the exhibits. The Center also has a gift shop.
The Marine Science Center offers Discovery Walks and lectures. Some of the programs are free of charge. You can check out the programs and dates through this link

http://tybeemarinescience.org/Programs/programs.html
Fort Screven
Built in the late 1800's, this old fort is unique looking. It has beauty of its own.

It is located on the north end of the island across from the Tybee Lighthouse. You can access the beach by the fort. The old fort also offers small restuarant in case you get hungry or just need a rest.

You will notice small buildings in the area that were part of the old fort. There are even homes built on top of the old fort!

FORT PULASKI
&

COCKSPUR ISLAND LIGHTHOUSE

Just before you come onto the island, you will notice the sign to turn to your left to travel to Fort Pulaski. The fort offers guided tours, interpretive programs, and canon firing.

As you travel a little further on highway 80, you will also notice on your left the Cockspur Island Lighthouse which is surrounded by water.

More information on these two sites are available at

http://www.nps.gov/fopu/
NEED MORE EXCITEMENT?
You may want to catch a wave on your surf board or view the island from a parasail. Perhaps you would perfer sailing the ocean and inlets with a kayak or if you need more speed, hit the waters on a water ski!
http://www.tybeeisland.com/tybee-water-sports.shtml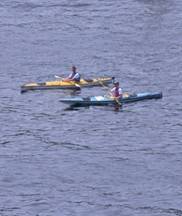 PIRATES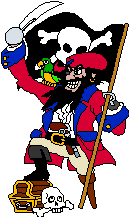 Tybee Island has a history of pirate activity. If you have every dreamed of being a pirate, you will want to be a part of the annual Tybee Island Pirate Festival. Bring your fantasy to life at:

http://tybeepiratefest.com/