August 22, 2010 Tybee Island Trip
"The Crab Shack Adventure"
It is will be well worth your time to explore the Crab Shack Restaurant if you are in Savannah, Georgia or Tybee Island, Georgia. Check out the alligators in the photos below at the Crab Shack restaurant. You can play on the "pretend" gators and actually feed the live gators at the restaurant.

The gift shop is an adventure to enjoy. At the entrance, a napping cat in a hammock welcomes you. Inside live parrots greet you along with other birds. Even "Yoda" has become a Crab Shack regular as you can see in the photo below
Crab Shack offers good seafood and menu selections for land lovers. Want more information and menus for the Crab Shack Restaurant? Look here CRAB SHACK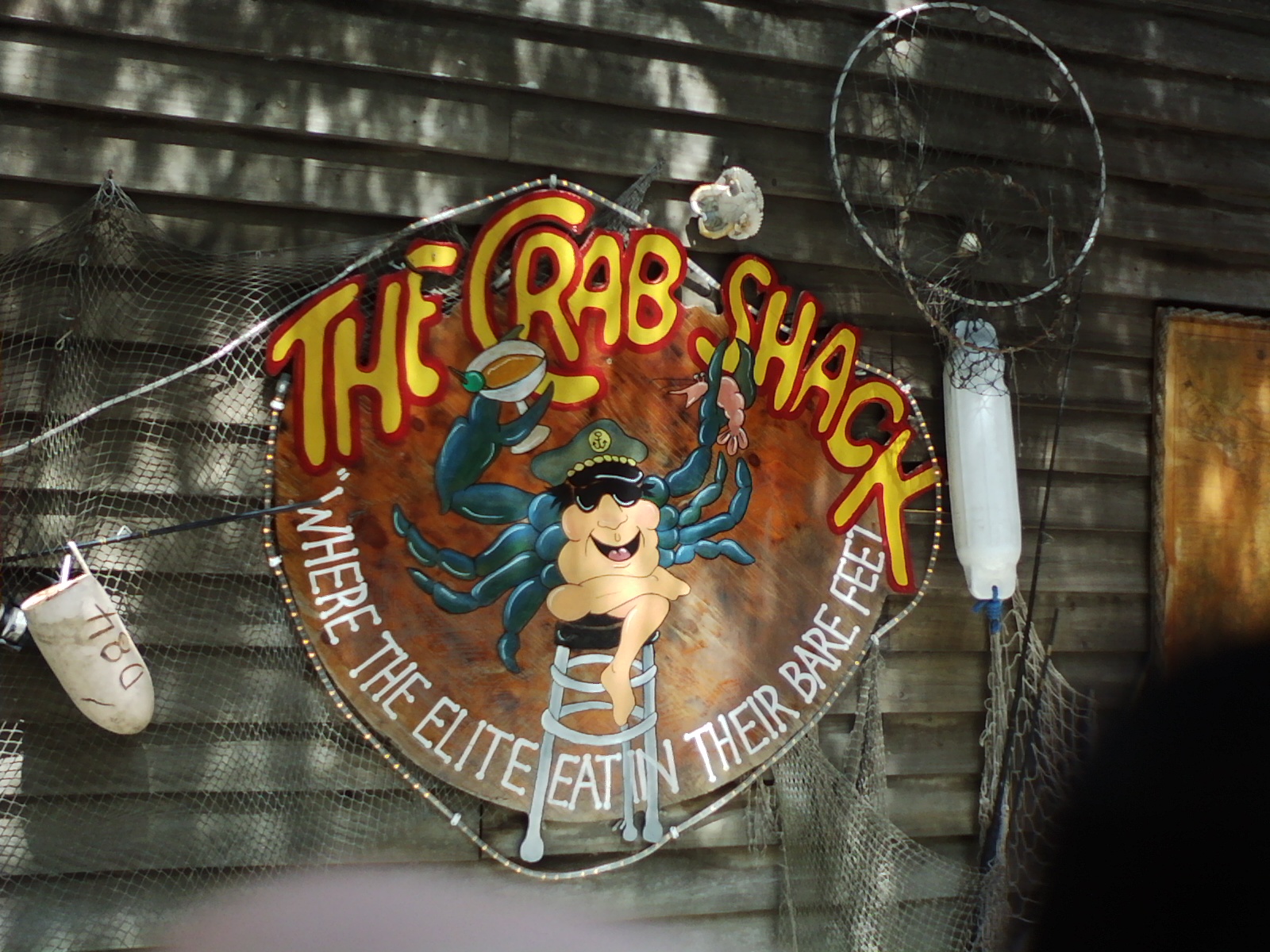 From alligators to a cat napping in a hammock are part of the unique flair of the Crab Shack restaurant and entertainment. Beach Bum Cat enjoying the southern island laid back life style.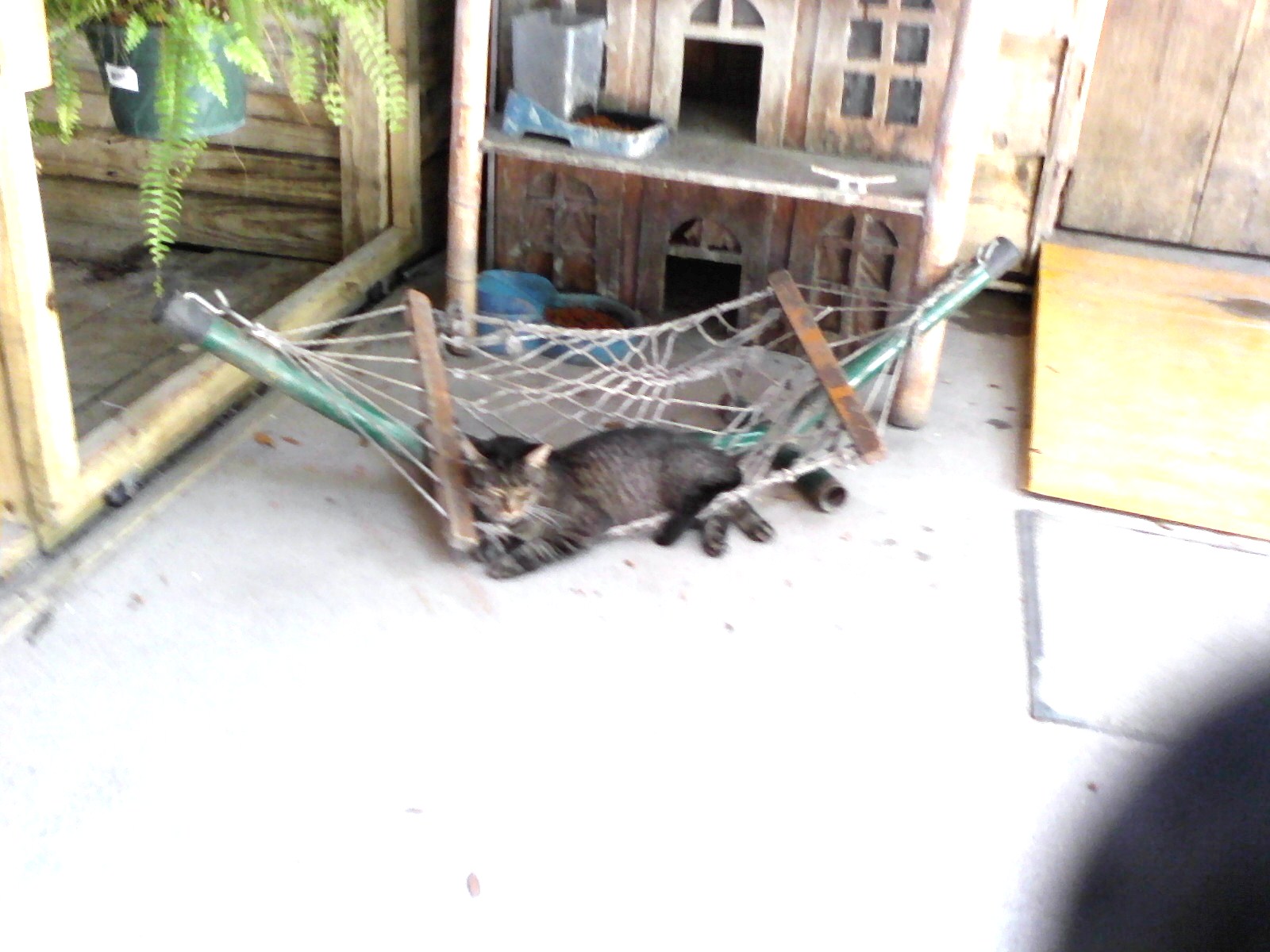 My father, Frank Suchy, enjoying the alligators.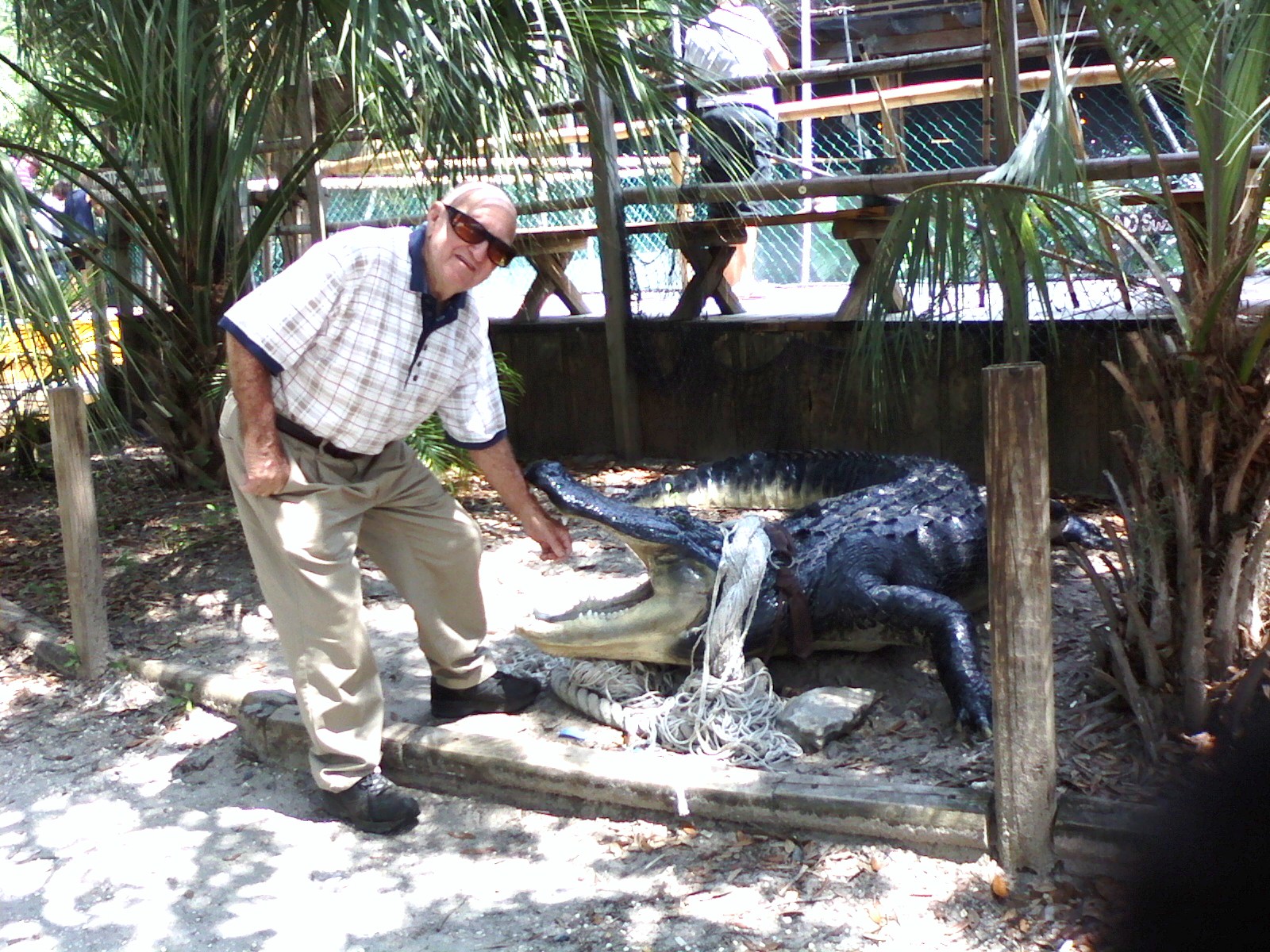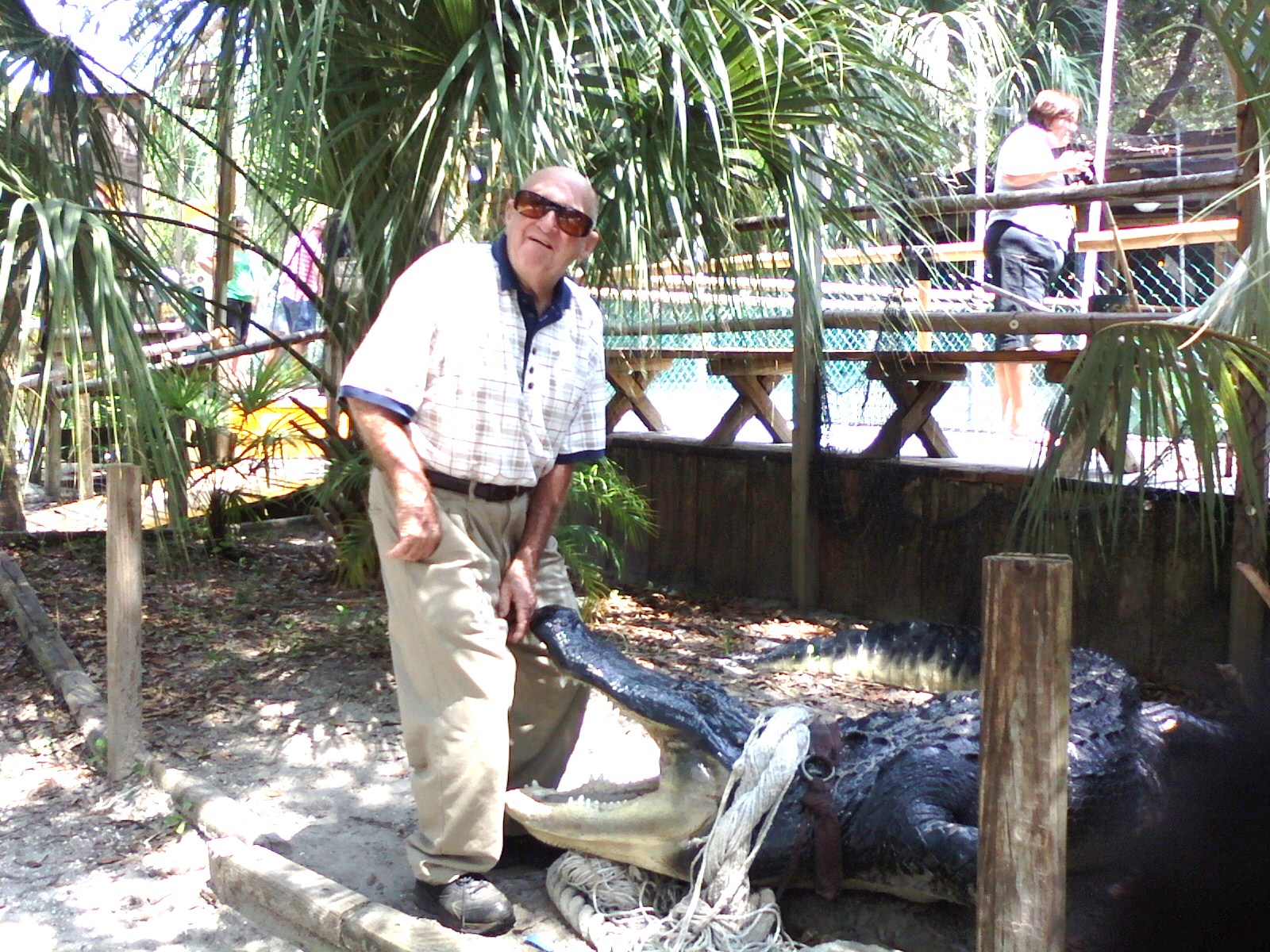 Ride him, Grandpa!!!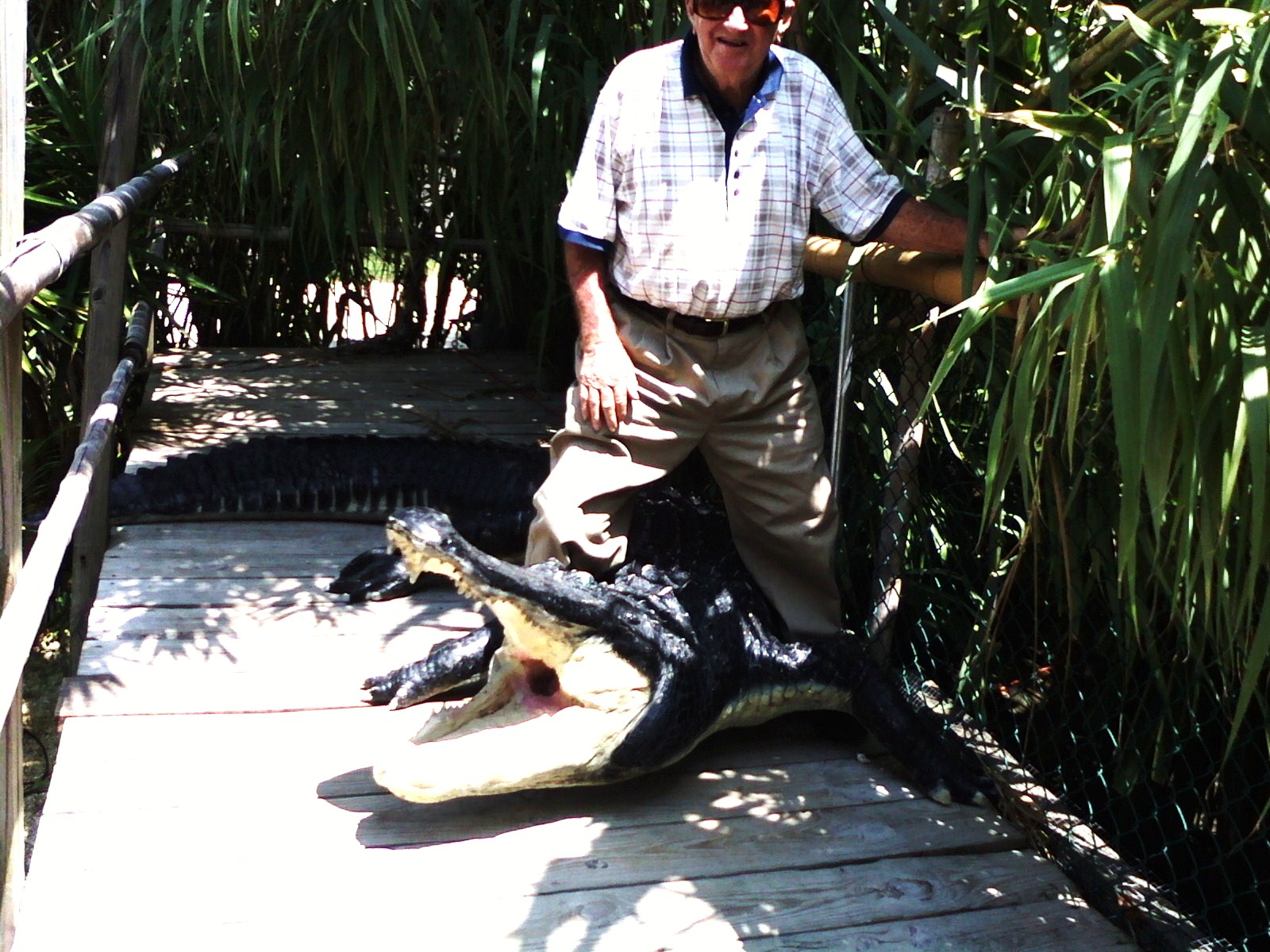 Gator with a fishing pole
Alligator sleeping at base of light house.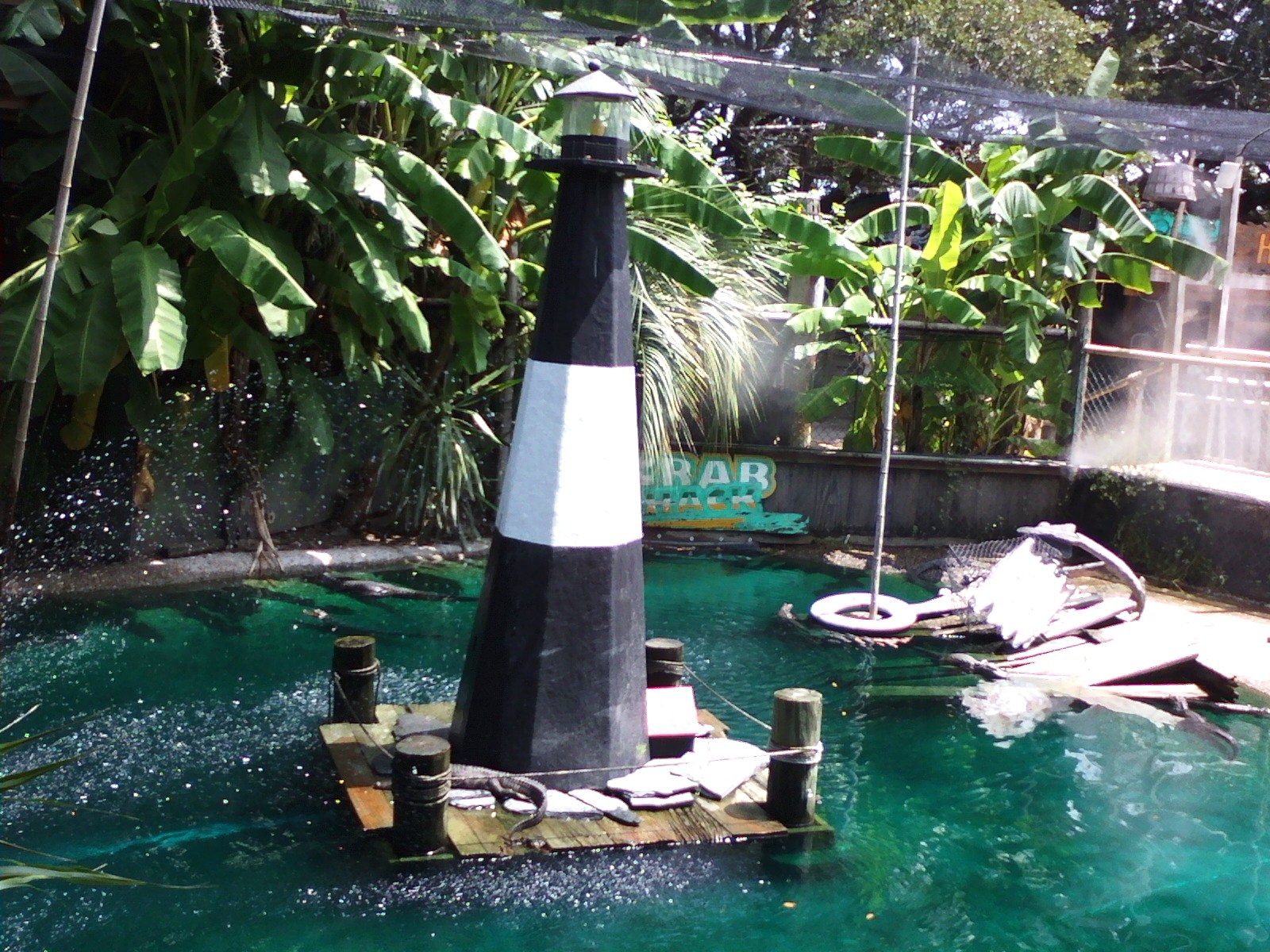 Live gators enjoying Tybee Island sunshine at the Crab Shack.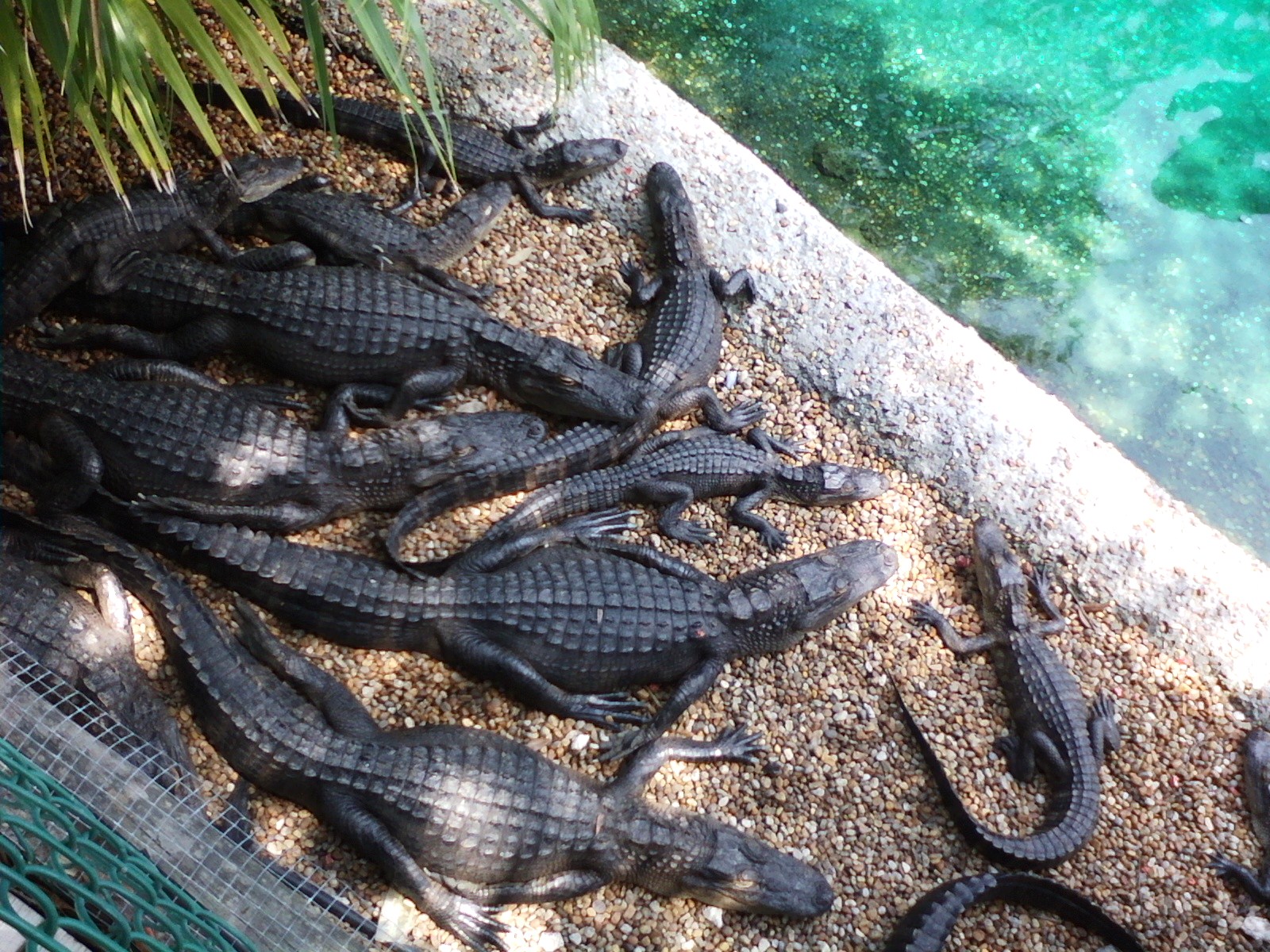 Alligators enjoying a cool swim and a nap.
The Crab Shack Gift Shop offers up some unusual residents. A Salmon Crested Moluccan Cockatoo entertains shoppers.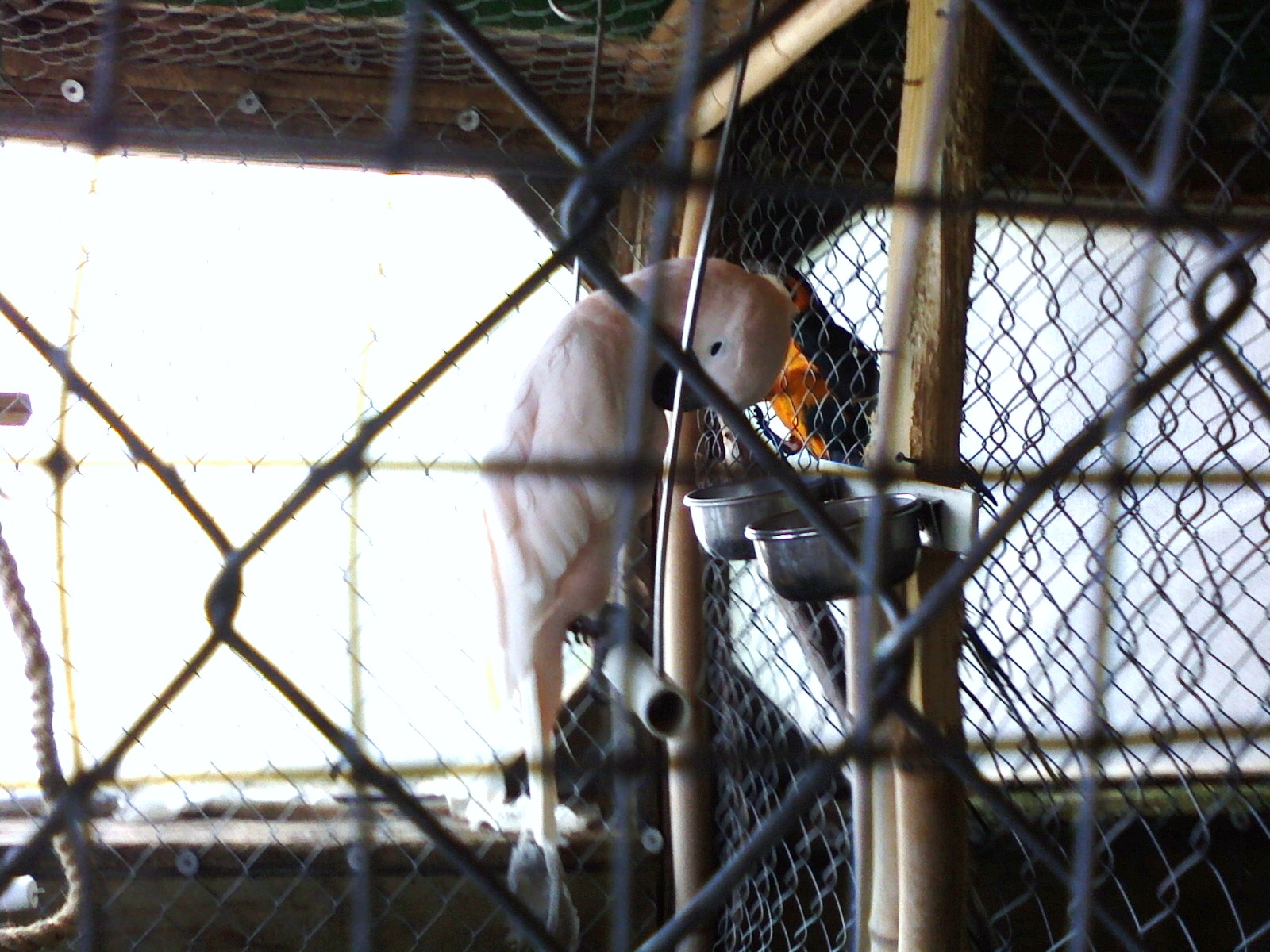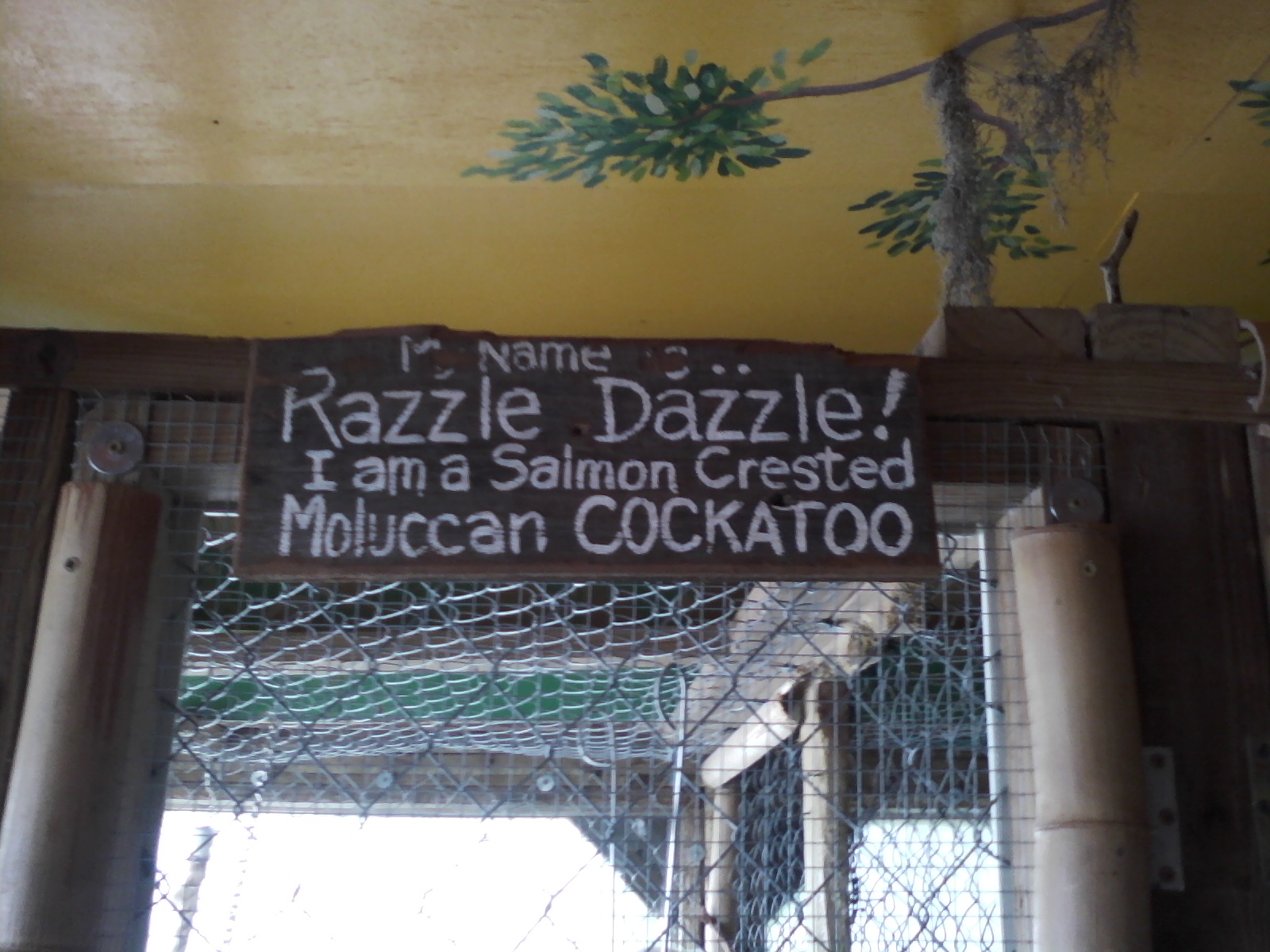 Talking parrots greet you at the Crab Shack gift shop.
"Hello" "Bye"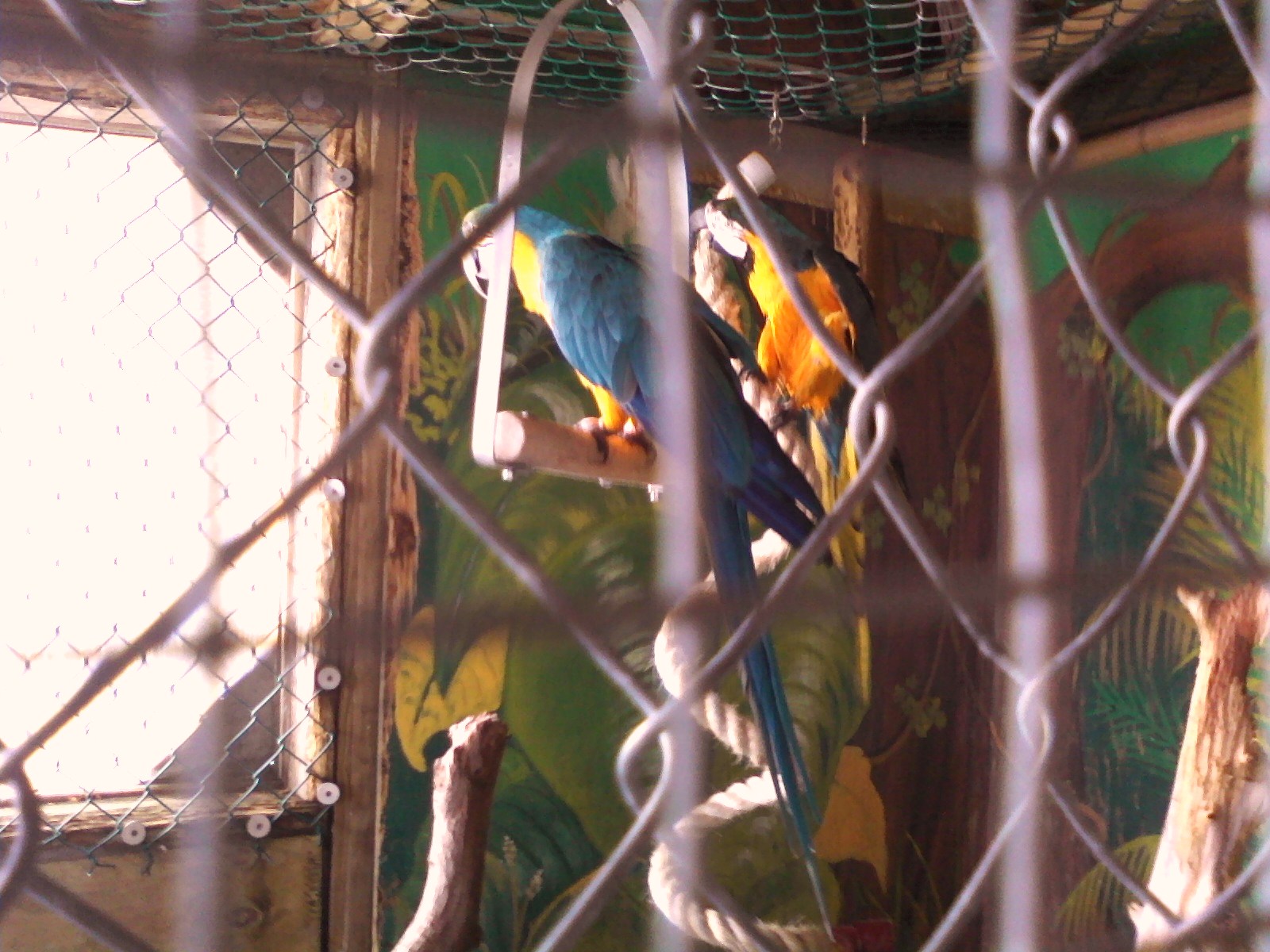 An unusual decoration at the Crab Shack gift shop. Sorry, Yoda is very silent.